Kip's Lab
We have a suite of three rooms that can accommodate single participants to medium sized groups, plus a waiting room.
The lab is equipped with mirrored observation windows, 12 PCs (equipped with MediaLab and DirectRT), digital camera, digital video camera, and video/TV recorder/player.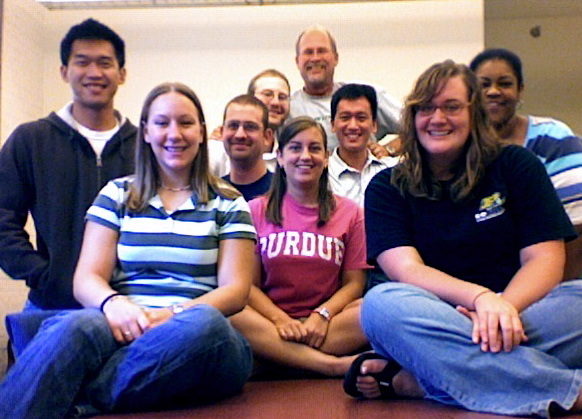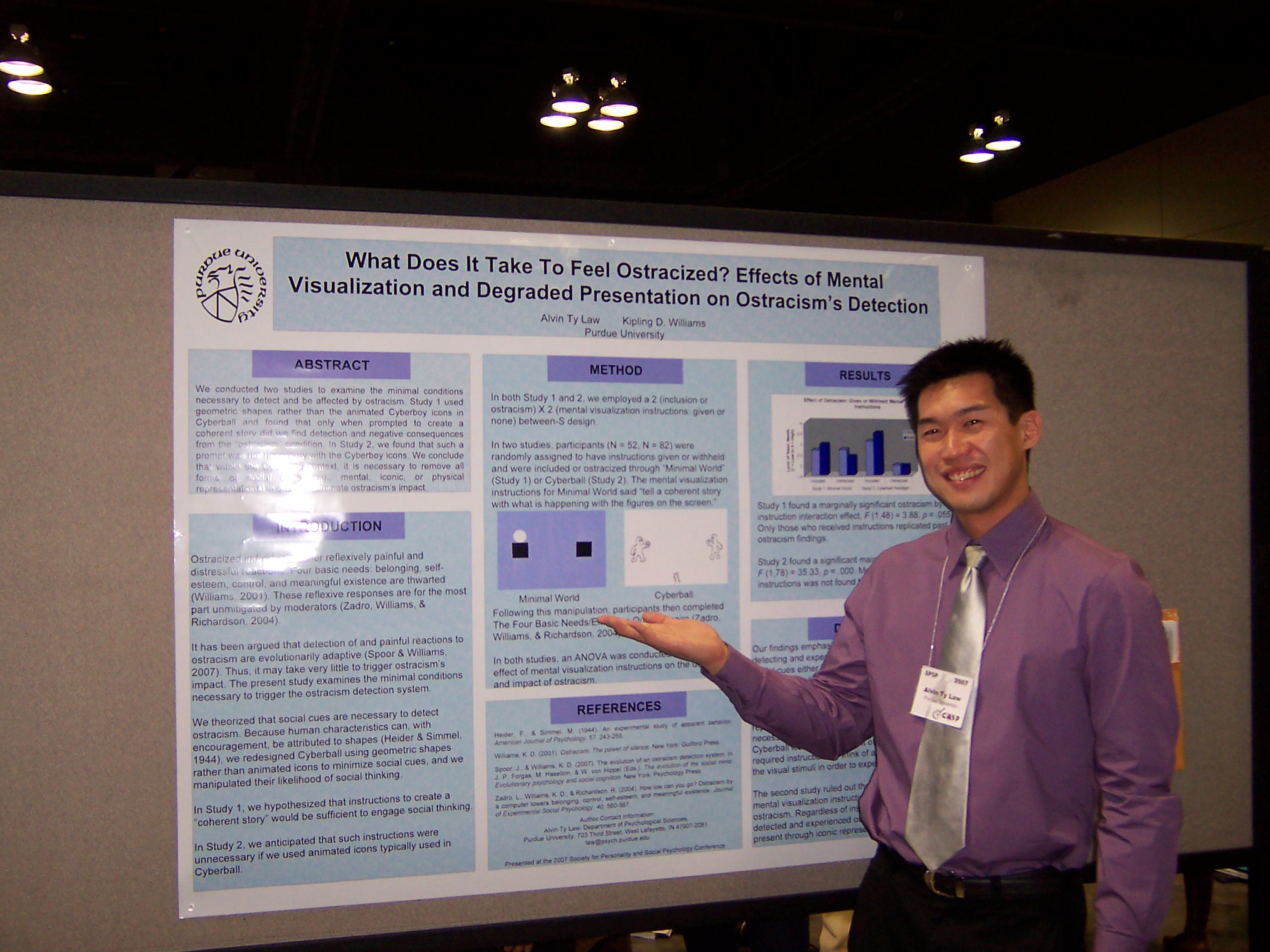 2007-2008 Lab Group RIGHT PHOTO: Ty with poster at SPSP
LEFT PHOTO: top row: Adrienne Carter-Sowell, Kip, Ty Law;
middle row: Zhansheng Chen, Eric Wesselmann, Jim Wirth),
bottom: Honors students Emily Swim, Erin Schefske, Danielle Bagg.
P
VR Laboratory

In a spacious suite within the Department of Psychological Sciences, we now have a new Virtual Reality Lab with which to study individuals in an immersive environment (currently being applied to ostracism). The station includes Computer and Software, Head Mounted Display, and Tracking system. We have licenses for Python, Vizard, 3DMeNow, and 3DStudioMax.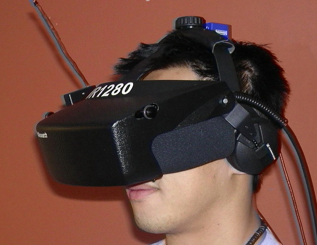 Ty Law, conducting ostracism research in a virtual environment